Victoria H. Gallagher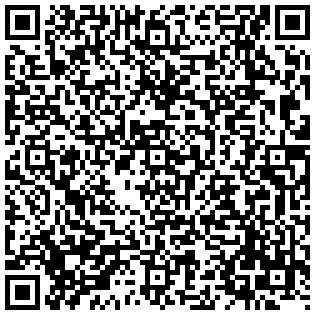 After graduating from the University of Houston Law School (then known as Bates College of Law), "Vicki," who became licensed to practice law in 1984, began her practice of law in Tomball, Texas, working for Klein & Havlick. Vicki eventually became a partner of the firm (Klein, Havlick, Covington & Gallagher). That law firm was the brain child of Howard H. Klein, who was one of the first attorneys in the Tomball and surrounding area. Vicki was "mentored " not only by Howard H. Klein, but also by Milton E. Havlick and was the first female attorney in the area, an area which, at that time, was not sure that it was ready for female attorneys. Having to break out in a business dominated by men has served Vicki well, making her tough and ready to take on most challenges.
The dichotomy and chameleon that is Vicki is explained by the fact that she is the Daughter of a retired U.S. Diplomat and a Guatemalan Mother – a father who is the son of a Methodist preacher and a mother who was a staunch Catholic and former "Miss Guatemala." Vicki was born in Guatemala and moved a lot as a child, mostly throughout Latin America. Her high school diploma is from the American School in the Dominican Republic, although she physically graduated from the American School in Lima, Peru, because she had not lived in Peru long enough to get her diploma from that school. Vicki is bilingual (Spanish/English) and has dabbled in other romance languages, including French and Portuguese. She continues to love to travel. However, after having grown up without any roots to a particular location, she has adopted Texas as her home, having lived in the Houston-Spring area for over 30 years.
Vicki, who kept her maiden surname, is married to her Law Partner, Mike Stull. Mike, a Lutheran, and Vicki, a Methodist/Catholic, comprised by becoming Episcopalians. They were married in an Episcopal Church in 1979 and have one child; a son, who is the center of their universe. At one point, all three family members played hockey, both roller and ice. Vicki and her Son have since retired their hockey sticks, but Mike continues to carry on the family tradition.
Vicki obtained her undergraduate Degree from the University of Pittsburgh (Pitt), in Pittsburgh, Pennsylvania. Not only is Pitt her Father's alma mater, but, while Vicki attended Pitt, her paternal grandparents resided in Apollo, Pennsylvania, a town only hours away from Pitt. Thus, Vicki's love for the older generations. She graduated magna cum laude, with a double major in Political Science and Latin American Studies and minors in Economics and Psychology, to allow her the choice of becoming either an Attorney or a U.S. Diplomat.
The primary areas of practice for Vicki are Family Law, Estate Planning, Probate and some Real Estate. While she has handled cases in various counties, the fact is that she prefers to stay within Harris, Montgomery and Waller Counties. While Vicki is a tough fighter, she is a true believer in people making their own decisions and formulating their own agreements whenever possible. Vicki encourages her clients to ALWAYS do the right thing and ALWAYS be the adults. (Back)
Donald Michael Stull
"Mike" immigrated from Pennsylvania in 1976 after graduating from Rensselaer Polytechnic Institute (RPI) with a BS in Management Sciences. In a college where everything but Shakespeare was taught with numbers, he was elected the Grand Marshal (President of the Student Body) and learned the art of agreement by and with numbers; an art form he loves to this day.
In 1979, he met and married Victoria H. Gallagher when both were still civilians. After she finished law school and started her practice in Tomball, he found that he liked her job better than his, so he enrolled in law school and received his Juris Doctorate, graduating Magna Cum Laude from the University of Houston Law School in 1990. During his time in law school , having started at South Texas and ended at the University of Houston Law School, he continued his "arguing," twice being selected to represent the school on its American Bar Association, Moot Court Team. In 1998, after years as a commercial litigator in downtown Houston, he made the decision to move his work to Tomball and join with his wife in the practice of law.
Mike is admitted to practice in Texas by the Texas Supreme Court.. He also is licenced to practice before all of the Texas Federal Courts, including Bankruptcy, and before the Federal Fifth Circuit Court of Appeals.
Today Mike's practice centers on the courthouses surrounding Harris and Montgomery Counties. Where Victoria is more adept at putting the deals together, Mike is better suited for when the deal falls apart. The more complicated the situation, the more comfortable he becomes. In truth, and a point which even his own Mother finds hard to believe, his most enjoyable and best work involves spending time in the legal libraries and writing the necessary litigation documents.
Along the litigation way, Mike has learned that you don't always have to "go nuclear" to get matters resolved. He became a certified mediator for both civil and family matters. He is, to the best of his knowledge, the only mediator in this part of the world who is also certified by USA Hockey as a hockey referee.
On a personal note, Mike and Victoria are still married and have one son who attend the University of Texas at Austin. Mike attends the Episcopal Church of the Good Shepherd in Tomball where he serves as a lay reader and has served on the vestry. Having taken up the sport in his 40's, Mike now plays inline hockey in the B Division locally and his team, Grey Beards, took second place in the 50+ Division at USA Inline's national event in Las Vegas. Lastly, the only activity in which he has ever claimed to be an expert is snow skiing, which was his childhood love, and for which he is willing to go anywhere, any time with anybody. (Back)